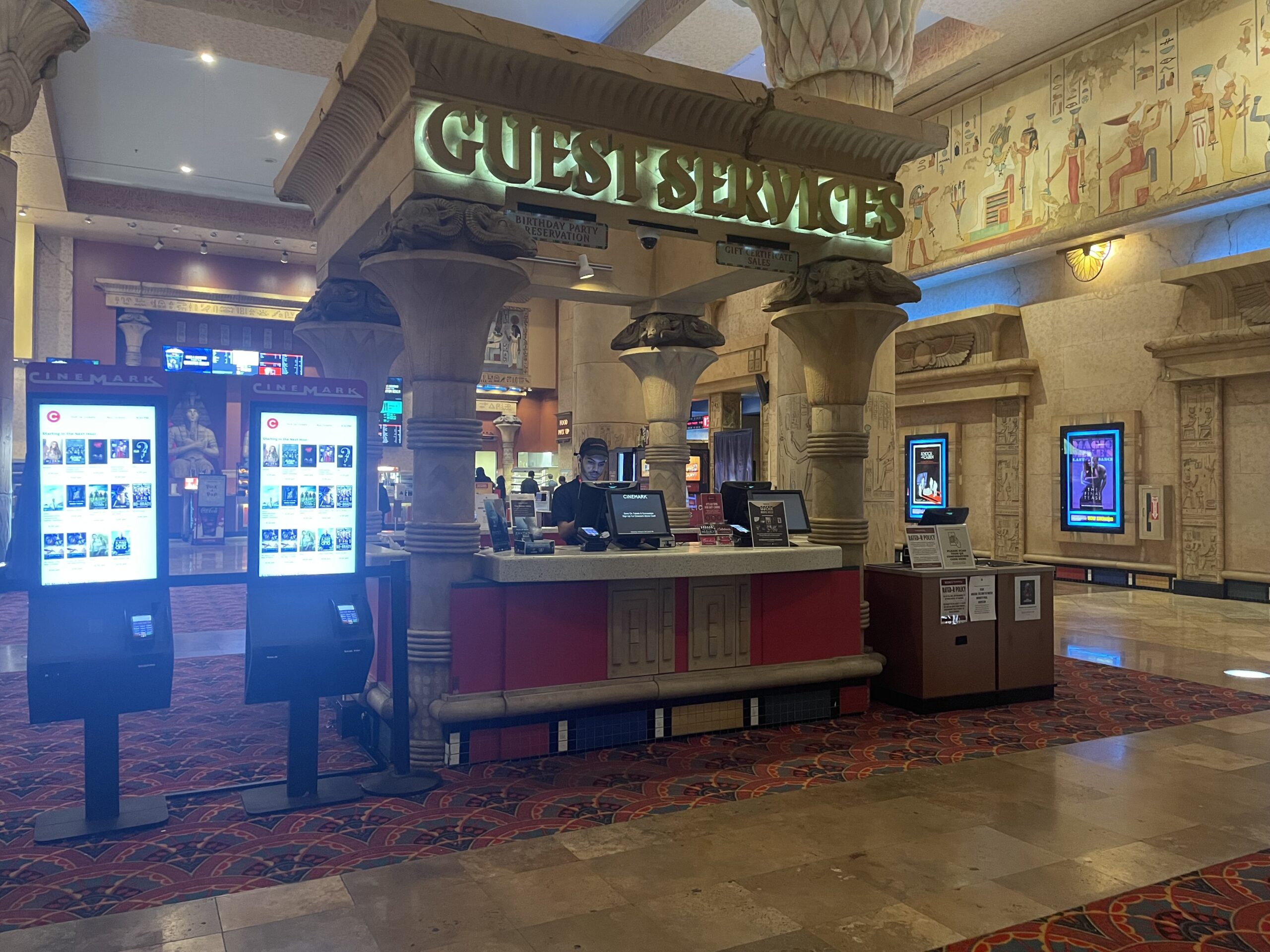 Movie theaters are declining as streaming becomes a more affordable option
Read Time:
3 Minute, 55 Second
DESERTED: A ticket booth at a local Cinemark theater in Davie, Florida, stands empty on a Wednesday night. The theater reports to only see frequent customers when popular blockbusters or franchise movies are released. Photo by Mia Villegas
By: Erica Zuber
In 2019, movie ticket sales were on the rise due to highly anticipated movies like Avengers: Endgame and Star Wars: The Rise of Skywalker. Although these box office hits were drawing more people into movie theaters worldwide, the COVID-19 pandemic would affect that traffic. Movie theaters are suddenly found empty and ticket sales are at an all-time low, and though the pandemic is an important factor in this problem, there are other factors that have added to the eventual decline of movie theaters the past few years.
Streaming services began rising in popularity during the 2010s, and by 2015, Netflix was the most popular streaming service and an important aspect of pop culture. But aside from the increasing popularity of streaming services during that time, movie theaters were still a thriving business.
"Compared to when I would go when I was younger, there used to be lines out the door to get tickets," says senior Natalie Perez. "It's just like a whole experience, you know? There's a bigger screen and it's a chance to go out."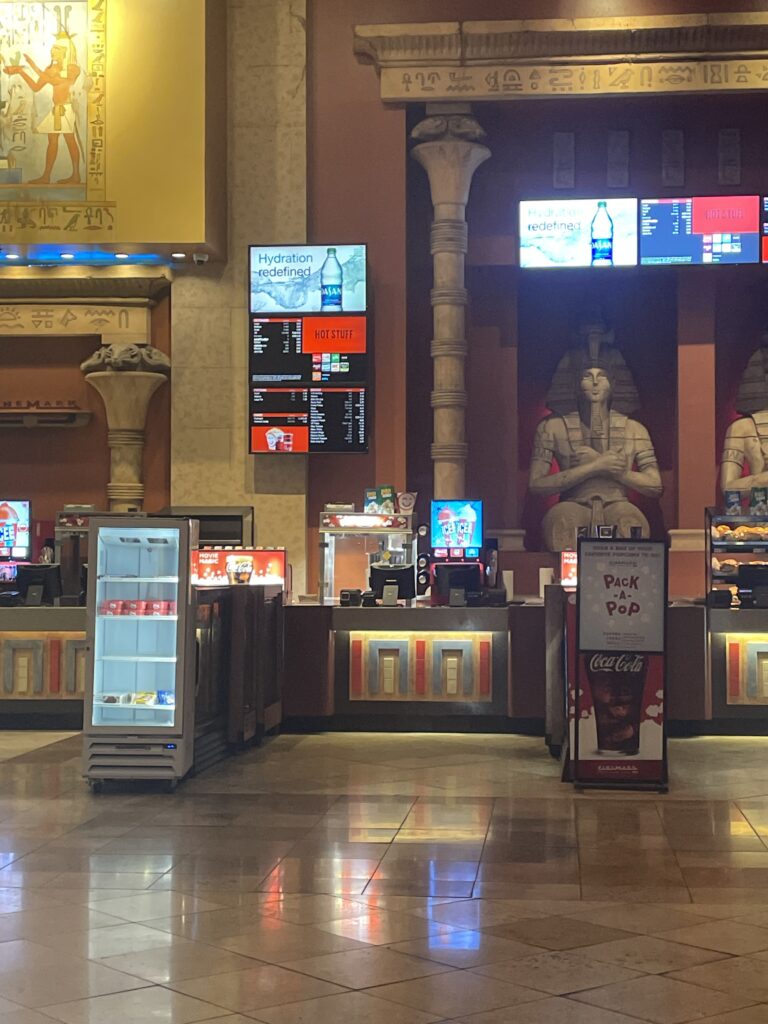 When the COVID-19 lockdown was officially issued in the US on March 20, 2020, movie theater locations around the world closed and frequent moviegoers suddenly had to switch to only using streaming services to watch their favorite movies. New releases planned for the year were delayed, and while box office sales began to plummet, profits for streaming services began skyrocketing. Once movie theaters began re-opening after COVID, streaming services became the new norm for watching movies.
"It's much more convenient. Then you can get whatever snacks you want, and even if you have to pay for the streaming service, it's still going to come out cheaper than a trip to the movies," says world history teacher Lisa Schuurmans.
Another factor that has affected the decline of movie theaters is ticket pricing. Statistics from the Statista Research Department show that the average price of a movie ticket has increased from under 5 dollars to over 9 dollars. A popcorn and soda at a local theater in Pembroke Pines, Florida costs 15 dollars, and tickets to watch a movie in IMAX format now cost up to 20 dollars. Some customers no longer find value in going to the movie theater due to these steep prices, especially since streaming services create a more affordable experience.
"I think it's kind of out of hand how expensive they are now. With a ticket and popcorn and drinks and all that stuff, it gets so expensive, and why spend all that money when I can just watch it at home," says sophomore Aaliyah Apana.
However, even with cheaper movies from streaming services, movie theaters have yet to lose their popularity. Statistics show that there has been a 23% increase in movie theater attendance after movie theaters opened up post-COVID, and the numbers are continuing to increase. There are still people who find value in going to a theater to see a movie, especially due to popular franchises like Marvel and Avatar, or sequels to classic blockbusters like the 2022 release of Top Gun: Maverick. Fans of these franchises find watching the movies alongside other fans to be a more exciting experience, which is helping the rise in movie theater profits.
"There's definitely more people for franchises, usually it's dead otherwise," says Cinemark employee and senior Perez. "The franchises are definitely keeping movie theaters open, like without them, movie theaters would be long gone."
Movie theaters still hold their value for many people, and according to a survey by Morning Consult, only 6% of people expressed that they would not want movies to be released to theaters at all. As the impacts of COVID-19 become less and less, the slow return in popularity for movie theaters is appearing to increase.
"I think movie theaters are still going to stay in business, because although I do prefer streaming services, there is something about the feeling of just going to watch a really big, popular movie for the first time in a movie theater. It's not the same watching it at home," says sophomore Sophi Mauricio.