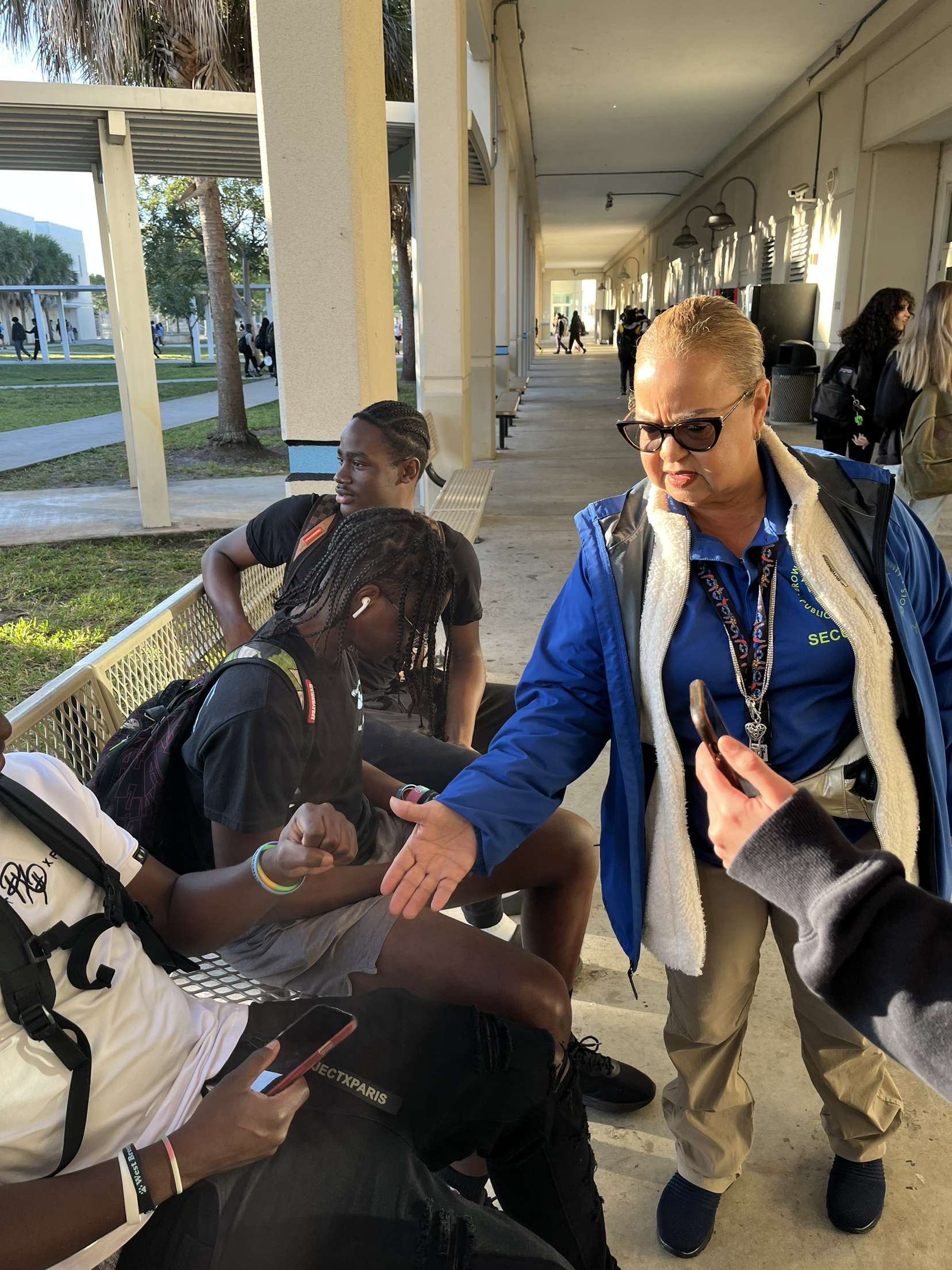 Schools see a significant increase in student misbehavior
Read Time:
4 Minute, 2 Second
HELPING HAND: After the warning bell for the beginning of class, security guard Mertha Gonzalez tells the students its time to go to their assigned rooms. Before, during, and after school, Gonzalez monitors and makes sure everybody is where they are supposed to be. Photo by Isaac Peter
By: Isaac Peter and Noah Nicholson
Fights have become normalized within our society, as millions of fight videos and pictures are shared across the internet, but a sudden spike since the transition of students back into school full time has become a concern. School districts at a national and state level are now reporting an increase of violence well.
One of the many problems students faced during covid was the lack of mediation and mental health services during the pandemic. Since the transition from online back to in person, school faculty and principles nationwide have noticed a difference in behavior between students. According to a survey published by Edweek, over 44 percent of all school and district leaders have received more threats of violence than they ever did in fall of 2019. Many blame online due to the social isolation and lack of consideration taken into students' mental health, but there may be other factors at play here.
"From the schools' perspective, there have been reported increases in behavioral outbursts, behavioral aggression, fights on their campuses post-COVID," Sharon Hoover, a clinical psychologist, and the co-director of the NCSMH at the University of Maryland's School of Medicine.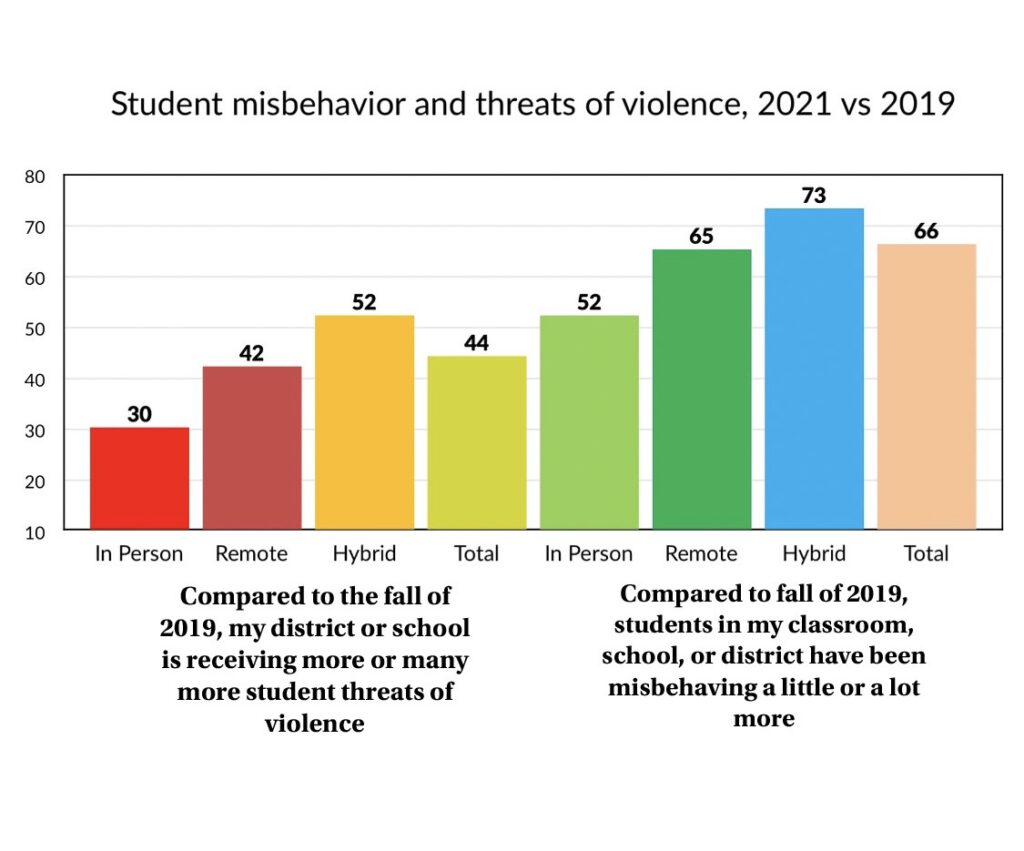 In Florida, it is no exception. According to research from Chalkbeat weekly schools in Duval County located in Florida have seen a 47 percent increase in infractions since the 2018-2019 school year. Florida's Hillsborough and Polk County have also seen a 17 percent increase in fights the previous school year. According to information released by the Florida Department of Education, total school fights increased by 11 percent from the 2018-2019 year to the 2021-2022 school year.
"It's definitely a concern," said Alexandra Ayala, a Palm Beach County School Board member. "I think that's to be expected after two years of unconventional learning, financial strain, family loss"
Increased and extreme misbehavior has not only been seen at the national and state level, but Broward County is one of the many counties that is being affected in the recent surge of fights. According to data released by Broward County public schools in 2021, the district documented 27 cases of battery, 2,669 student fights, 1,105 physical attacks, 1,101 incidents of threats or intimidation, 442 of unsubstantiated bullying, 154 cases of bullying, and 200 cases of weapons possession during the last school year alone.
"I've been here for 15 years," said Broward high school security guard Mertha Gonzalez, "and from what I've seen this year and last year has had more fights than previous years."
Fights have never been a major problem for West Broward High School, but along with fights they are also seeing an increase in misbehavior as well. Students and faculty are shocked to see the recent spike in cases of violence occurring on campus. Many of these are increasing incidents that are getting more violent than others have seen in the past years before. To cut down on the number of attacks taking place on campus, as an attempt to keep the students involved out of trouble West Broward offers mediation to students involved in order to resolve the situation at hand and have peaceful conflict resolution.
"Fights have increased more so in the last two years" said West Broward security, "On the onset of some of these fights we try to get the parties that are involved, and we offer mediation, and the ones that agree to mediation seem to help and can sometimes be a permanent solution.
The West Broward administration believes that the root cause of the issue has also been due to the coronavirus lockdown during 2020 as these problems are much more common with first- and second-year students. As a result of online classes on zoom so many students faced social isolation during a time when people needed it most. The faculty believes that this has been causing sudden outburst between students over small issues.
"We've done pretty much what we do every year," said Assistant Principal Diana Hurtado. "We just maybe put more focus on discipline, but we've done our grade level assemblies, we do our morning messages as much as possible and Mr. Fatout tries to instill something positive."