Guidance counselor Michelle Bellamy awarded recognition as teacher of the year
Read Time:
4 Minute, 48 Second
by Diego Perdomo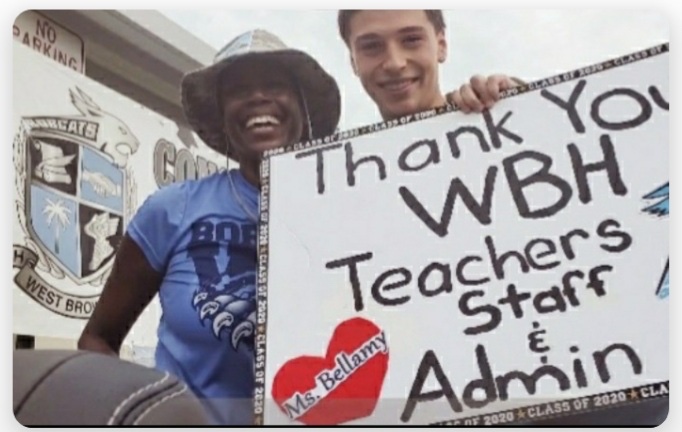 Although the term instructional staff refers to all personnel responsible for aiding the student body in their educational path, most people might only think of classroom teachers, as lectures and lessons typically comprise most of the time students spend at school. For this reason, the efforts put in by the school counseling staff to ensure future success for students can easily be overlooked. Des, Michelle Bellamy, guidance counselor for 10-12 grade students, received the Teacher of the Year award in recognition of the hard work she has done at West Broward High School.
Since 2012, Bellamy has worked in the West Broward High School counseling offices, contributing to the guidance of student paths, mediation of familial issues, and the organization of scheduling and dual enrollment. She also attempts to include values like integrity and tough love in her interactions with students, citing experiences with students of dynamic backgrounds as a source of her own personal growth at West Broward. Bellamy and her colleagues were proud to hear praise for her accomplishments as guidance is not frequently celebrated on a schoolwide level.
"When I was nominated I was like, 'Wow!' I know I work pretty hard; not a lot of the staff knows what guidance counselors do because we're not really teaching, but we work really hard behind the scenes – the kids often know more about what we do than the teachers," said Michelle Bellamy. "So I was very honored, proud and surprised that we [guidance counselors] were getting recognized."
Bellamy is no stranger to education. With 28 years in the field, she has worked as an elementary and middle school teacher for nine years before going into counseling for 19 years. She switched to counseling after the events of 9/11, wanting to be able to provide students with an outlet that wasn't available to her when she was in school at Miami Beach High School.
"I graduated in 1986 at Miami Beach senior high school with Ms. Bellamy," said counselor Joy Brown-Cooper. "Essentially, we became school counselors for the same reason. There weren't a lot of people working in school counseling and there were a lot of kids."
As a member of the school counseling staff, Bellamy helps guide and manage many of her student's educational careers. Through occasional meetings and advice, she ensures that all of her students are on the right track to graduate. Because of this many of her students hold her support to a high regard.
"Mrs. Bellamy was amazing and helped me through a lot of things," said college freshman Angel Ramirez, a current student at Florida Polytechnic University. "She was there when I was at my lowest academic point, treated me with love and care every time I saw her, and is one the most memorable people I have met at West Broward."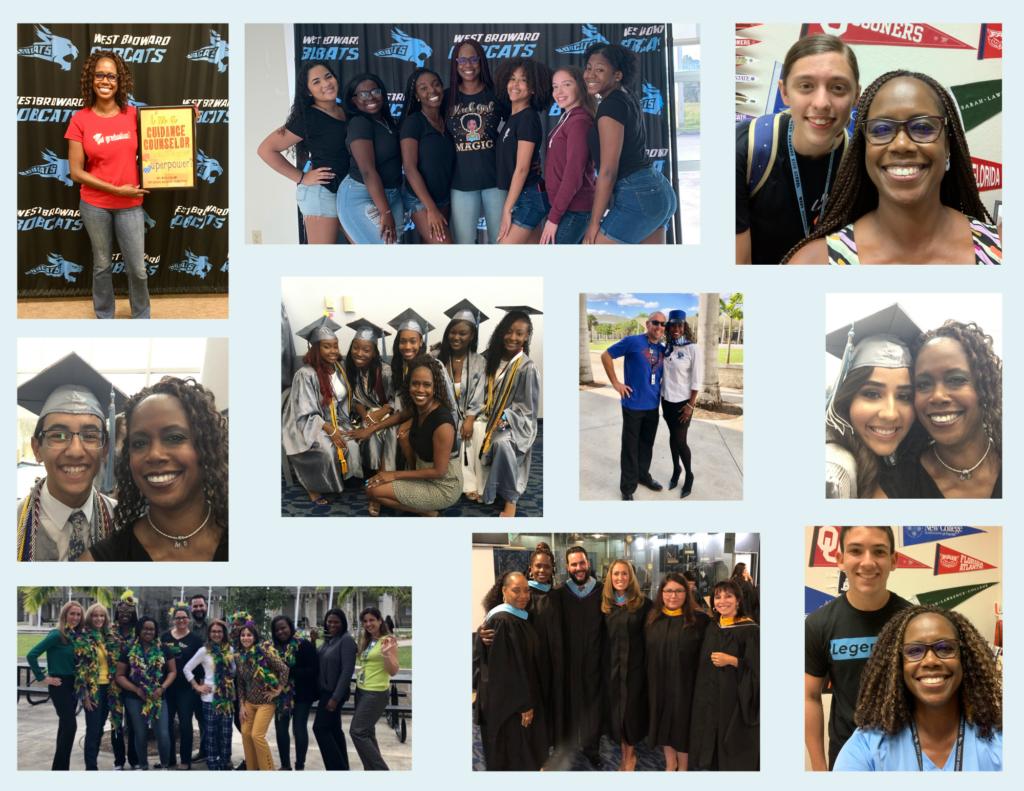 Through her close guidance, many seniors at West Broward are appreciative of the advice and help she offers through quick meetings and open discussion.
"Ms. Bellamy has helped me tremendously," said senior Morgan Spencer. "She has gone out of her way to help me and communicate with me. She replies back fast with students and she's always welcoming. My favorite thing about having her as a counselor is how she always looks out for me and has a motherly presence."
In addition to the responsibilities of her job, Bellamy makes an effort to contact former students who haven't graduated, assisting them in getting their GEDs. Fellow counselors Marta Fernandez and Joy Brown-Cooper agree that her strict, realistic attitude allows her to provide an exemplary level of guidance to her students.
"She's not going to sit there and tell you that everything is going to be okay and give you the sunshine version of it; Instead, she says everything will be okay if you do the work to get it there," said assistant principal Wendolynn Sanchez. "This is what's right for kids, this is what's needed to be done, this is how we need to do it, and she gives you the straight talk on how to get there."
Bellamy works hard in many facets of the school, from scheduling, conferencing, office work, and the overall mediation and attention that goes into managing a student's educational path. The recognition for her work and ethic is deservedly appropriate as she continues to try her best to assist the students of West Broward. In many ways, Bellamy works as a teacher through the guidance and reassurance she provides to her students.
   "I am tough and honest but at the end of the day I do it for the kids. My kids make me better. My student's successes are my successes."