West Broward student film, Ilea, receives international recognition
by Christina Chetram, Davian Polanco, and Helena Daniels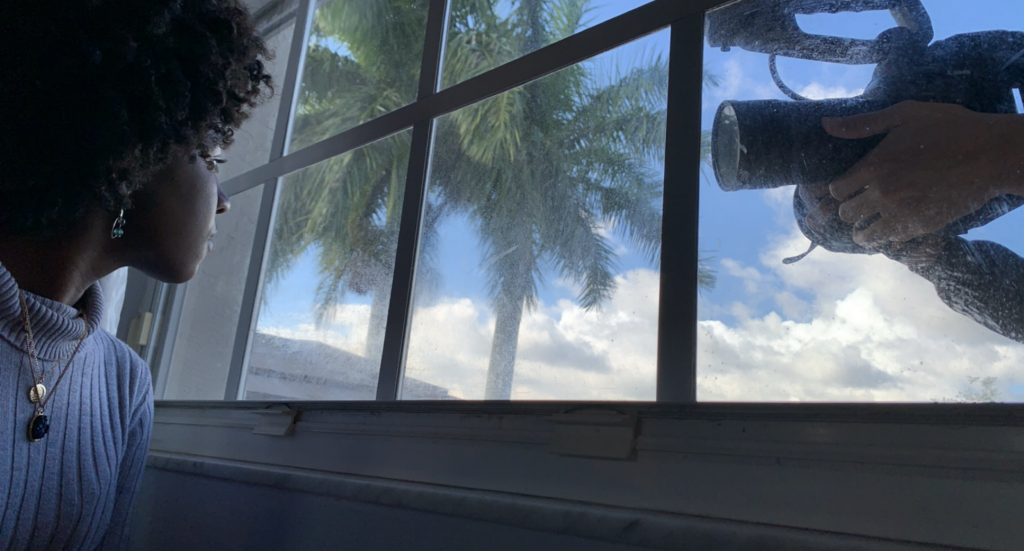 Ilea, a short film created by students in West Broward's TV Productions program, has recently been recognized at multiple film festivals for its impressive editing, visual effects and sound design. Despite the limitations presented by COVID-19, the crew that worked to bring Ilea to life will continue to capture viewers' attention as they have submitted the film to the upcoming Palm Beaches Student Showcase of Films, where awards will be announced in mid-May.
The story centers on a young girl named Lyra, and her mission to contact her parents, presumed to be on the planet Ilea. The dedication of the creators have been accredited through the awards that the film has won in previous months. To date, Ilea has received recognition at the All American High School Film Festival and the Student Television Network Excellence Awards.
  "Even though it wasn't a complex story, we thought that we had developed it well and written it up to the point where there were no [plot] holes in the cinematography, effects and editing, we thought it was good," said junior Andrea Guzman, producer and screenwriter of the WBTV film.
Because of social distancing guidelines, the crew wasn't able to regularly meet up to plan out the logistics of the film. Most of the pre-production activities took place virtually, over Zoom calls. During production, all crew members and actors had to be socially distanced, and only the required amount of people were allowed on set. As a result, the production process took much longer than usual.
"We all wore masks in the process of filming except for the actress. We also tried to have only the amount of people that had to be in the room filming, and then the rest would just stand outside and help with continuity," Guzman said.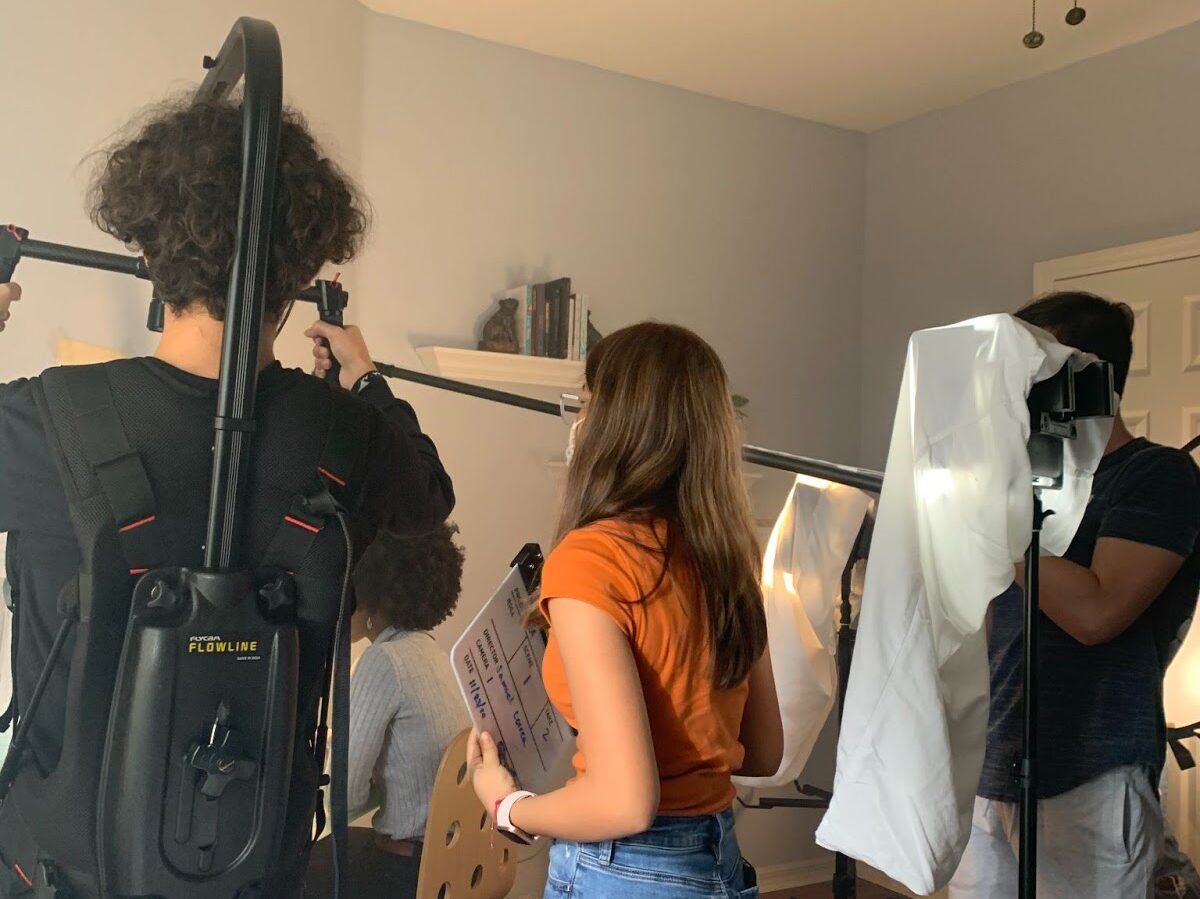 Ilea was originally submitted to and was later awarded at the All American High School Film Festival (AAHSFF). The film had to be cut to fit the competition's time limit but was still able to maintain a majority of its gripping storyline. The festival is known to be the largest high school competition in the world, and the best high school TV programs will be competing for the festival's prestigious awards.
"AAHSFF is international. A lot of their stuff comes from overseas and it's the largest high school film festival in the world. [Ilea's cast and crew] made a movie that was almost 10 minutes long, but they had it cut out a lot so they could actually be competitive," said Vidal Rivera, WBTV advisor.
Ilea notably received recognition for its sound design, visual effects and editing by the Student Television Network (STN). It is one of the largest national competitions for students that participate in TV Production programs and is known to be very competitive. Students typically prepare their submissions months in advance, beginning to brainstorm ideas almost a year out.
"[STN] gives out these Film Excellence awards every year, and it's like the Oscars or the Academy Awards, for best screenwriting, best directing, and best of everything. We compete against really good schools and really good people," Guzman said.
Ilea has also been submitted to an upcoming international film festival in West Palm Beach. Similar to the STN competition, awards will be given out to the best student films. However, at this event, student creators will also be awarded scholarships.
"The Palm Beaches Student Showcase of Films is the largest High school and college Film Festival in Florida. There's both a high school category and a college category, and a lot of the awards that kids win, include scholarship money for them,"Rivera said.
One notable aspect of the production process of Ilea is that it's team was made up of mostly juniors, such as the director, producer, editor and screenwriters. Their hard-work has led Ilea to receive multiple highly-esteemed recognitions at both the All American High School Film Festival and Student Television Network Excellence Awards, which is a significant accomplishment for their ages and experience.
"The most impressive part was that it was done by mostly juniors. Sam, who was the director of the film, has only been in TV Productions for two years. To think he has become so accomplished in such a short period, it's very impressive. I thought the entire group did a great job being so young and inexperienced. We just want to do our best work and by doing our best work we happen to win awards," Rivera said.
Although they had to overcome the challenges of COVID-19, the creative team was able to complete all stages of pre-production, production and post-production efficiently. The film includes many impressive details, and the international recognition that Ilea has received is undoubtedly a direct result of the production team's undeniable work ethic.
"Out of this film, we not only got a great award-winning product and a great story that was told, but we also had this great friendship that was built and now we, you know, we've continued to make films together. We've continued to compete together," said actress Noelle Ramsay.