by Fiona Carroll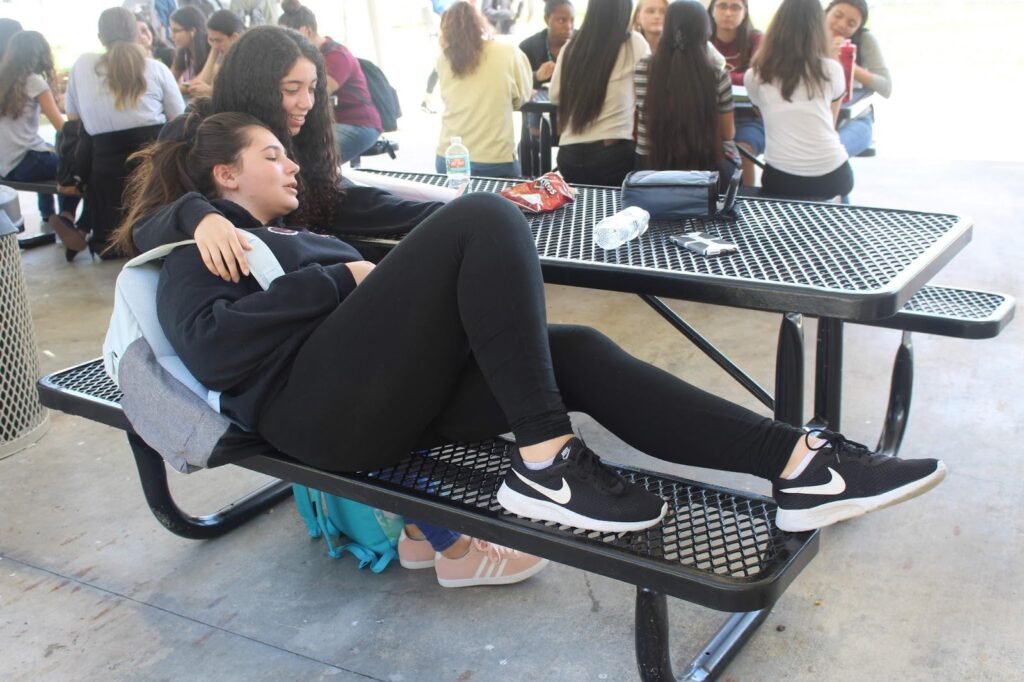 Nike, Inc. has always made a huge name for itself in the entertainment and sports industry, especially by obtaining sponsorships with sports teams and players all around the world. Recently, they released their newest advertisement campaign for the 30th anniversary of the Just Do It slogan, where they joined forces with Colin Kaepernick, former quarterback for the San Francisco 49ers. The advertisement has caused international controversy, even the President of the United States of America has an opinion.
Kaepernick is not new to controversy; during the 2016 National Football League (NFL) season, when the police brutality issue was raging, he became the first of many players to kneel during the national anthem in support of the movement. Nike, who has had a deal with Kaepernick since 2011, renewed the contract to have him join the new ad campaign. Nike also has an ongoing deal with the NFL, the same company who did not renew Kaepernick's contract after his protest inspired a movement.
The campaign started on Labor Day, when Kaepernick posted a picture of himself on Twitter with the words, "Believe in something. Even if it means sacrificing everything. Just Do It." The first commercial premiered on Sept. 6 during the NFL season opener game and fans flocked to social media to share their opinions.
"There's always going to be people against it and people for it," said sophomore Gabriella Batista. "The majority group in the United States may not get the point unless you 'disrespect' what they hold dearest in their hearts."
Both sides have been vocal about their views: people in favor of the ad have been sharing their support on Twitter and wearing their Nike apparel, while people against the ad have been posting videos across social media of burning Nike attire, mainly tennis shoes, and calling for a boycott.
President Donald Trump has been vocal about his dislike for Kaepernick since he kneeled in 2016, and his distaste for the man has continued to this day, "I think it's a terrible message that they're sending and the purpose of them doing it, maybe there's a reason for them doing it," Trump told The Daily Caller. "But I think as far as sending a message, I think it's a terrible message and a message that shouldn't be sent."
Although Kaepernick is not the only athlete in this ad campaign, he is the topic of conversation, even with the recent controversy that fellow sports icons who are also in the ad, such as Serena Williams and LeBron James, have been involved in over the past year. However, Kaepernick continues to be supported by people across the world for doing the ad and for his continued protests against police brutality.
"When Kaepernick protested, he did it silently. He's giving everyone who wants to stand up during the national anthem respect, but he just choose not to," said sophomore Michelle Marinheiro. "He's just silently kneeling down. There's nothing wrong with that."
Nike's online sales prove that the advertisement campaign has worked in their favor, as when compared to the same four days the year before, the sales increased 31 percent. Their social media accounts received more attention, as they had a surge of followers on Instagram and likes on Twitter and Facebook. Their stock, although it originally dropped three percent after the ad's release, hit a record high on Sept. 13 at $83.90 per share. On Sept. 21, it was found that Nike's market value had surged by $6 billion.
"I personally will continue to buy Nike products as usual because I don't feel that Nike doing this is an attack on me or other people buying their products," said sophomore Emanuel Butcher.
President Trump isn't the only person upset with Kaepernick or with Nike. Americans especially have been vocal about their distaste for the ad. They believe that Kaepernick, and by extension Nike, is disrespecting the United States and the flag that represents the country.
"Kneeling for the anthem of the country that you live in is not a way to protest and is disrespectful to all the people who died and served under the colors of our flag," said sophomore Taylor Claytor.
There are some schools and communities that are pushing back against Nike's new advertisement as well. The mayor of Kenner, La., E. Ben Zahn III, issued a memo the day after the ad came out banning the purchase and use of any Nike products in the booster clubs and recreation departments of the town. The College of the Ozarks, a small Christian school in Point Lookout, Mo., announced that its students will no longer wear their Nike athletic uniforms.
"Boycotting Nike uniforms seems like they are expressing their opinion in a sensible manner," said freshman Benjamin Brady.
Nike has shown no sign of stopping the ad campaign. The deal, although not formally announced by Nike, includes an apparel line for Kaepernick and the company is expected to donate a significant amount of money to Kaepernick's charity, Know Your Rights, which was started to raise awareness of higher education, self-empowerment, and instruction on how to interact with law enforcement in various scenarios.
"I think the new Nike ad campaign was very powerful." said sophomore Carly Caraza, "Even though the ad has had a lot of backlash, I feel like it's very important, no matter what the cause, to stand up for what you believe in."