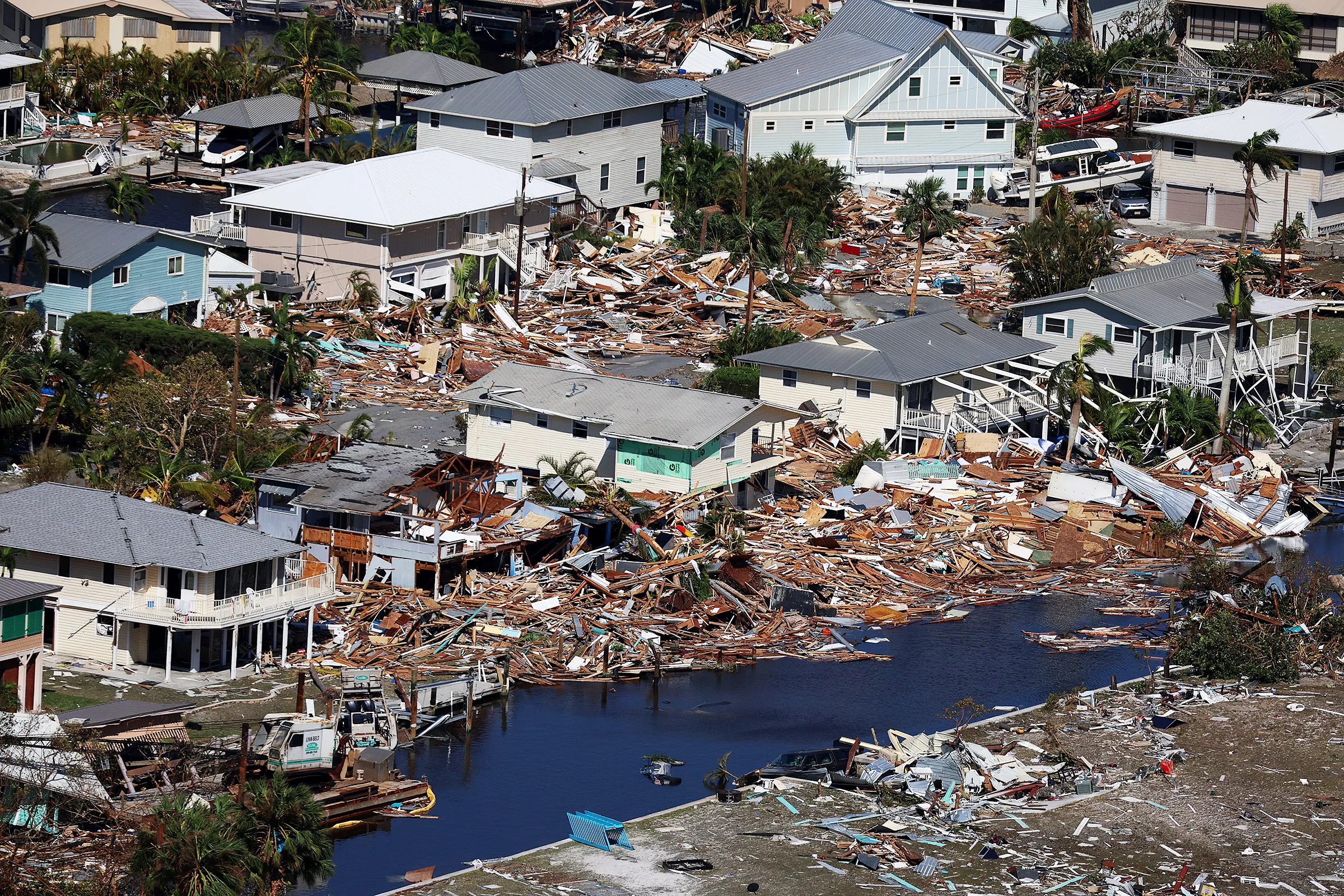 Hurricane Ian leaves Florida a cyclone of destruction in its wake
WRECKAGE: Cars and buildings in Fort Myers, Fla. are totaled due to the severe wind speeds and flooding of hurricane Ian making it one of the most costly hurricanes to hit Florida and leaving citizens with no jobs, homes, nor cars. The wreckage Ian caused is going to
be expensive to fix, and it will take a lot of effort to recover from this hurricane. Photo courtesy of WIRED
By: Lauren Simon, Natalie Childers, and Aleksi Holder
Hurricane Ian, a strong category 4 hurricane, swept through West Fort Myers, Fla. and other cities in Southwest Florida on Sept. 28, 2022 and devastated the area with the loss of lives, thousands of homes and years of rebuilding.
Ian passed through the Caribbean, damaging Jamaica, the Cayman Islands and western Cuba before making landfall in Florida near Cayo Costa, Fla. where the storm transitioned from a category 3 tropical storm to a category 4 hurricane. Ian hit Sanibel Island, Fort Myers Beach and Fort Myers with 150 mph winds and a 15-foot storm surge. It was the fourth strongest hurricane to hit Florida since 1935. The hurricane has resulted in major damages to businesses, roads and homes as well as power outages, floods of up to 18 feet and the deaths of over 100 people, leaving numerous Florida citizens in search of a place to stay and in need
of financial assistance.
"We live in Naples, near Fort Myers, and we lost power for a solid week. The ocean came into the streets and flooded every- where," said Alan Barron, a freshman at Miami Springs Senior High School. "The roof panels came off the roof. Houses were completely demolished. If you did not live in a two-story house, your whole first floor would be under water."
The occurrence of Hurricane Ian left an abundance of property damage, which has been estimated to cost between $41 to $70 billion. With businesses and homes de- stroyed, many people in Southwest Fla. have been left without jobs and are using the help of organizations like the American Red Cross, which are providing meals and relief items to the areas affected by the hurricane and shelters to those who lost their homes due to the destruction.
"I'm glad they are putting so much money into the repair for Hurricane Ian because there's been so much damage done to my family and others," said Sean Bravo, a freshman at Southwest Senior High School. The rise in destructive hurricanes and tropical storms has caused insurance companies to lose money in Florida. National insurance companies are hesitant to do business in the state because of the high risk of hurricanes and tropical storms.
"Because of Hurricane Irma, this was not a new experience, but it was still shocking to see how bad things got, and it is going to take lots of time and money to return back to the way things were before," Barron said. In response to the devastation from Hurricane Ian, Florida's government has been working to help with the recovery in the affected areas. Florida's Governor, Ron De- Santis, has plans to create funding for education programs, health care, emergency management, and law enforcement.
"It worried me and my family and took our electricity from the house for a week and a half," Bravo said. "The aftermath of the storm left many families in critical con- dition and are still in recovery today."